Family Volunteer Day 2018!
Join us on Saturday, November 17th for Family Volunteer Day! Sponsored by The Walt Disney Company and GenerationOn, this day of service helps families strengthen bonds to their communities and each other.
This year, HandsOn is hosting events in San Francisco, Oakland, East Palo Alto, and Sonoma. Check out the details below and RSVP today!

San Francisco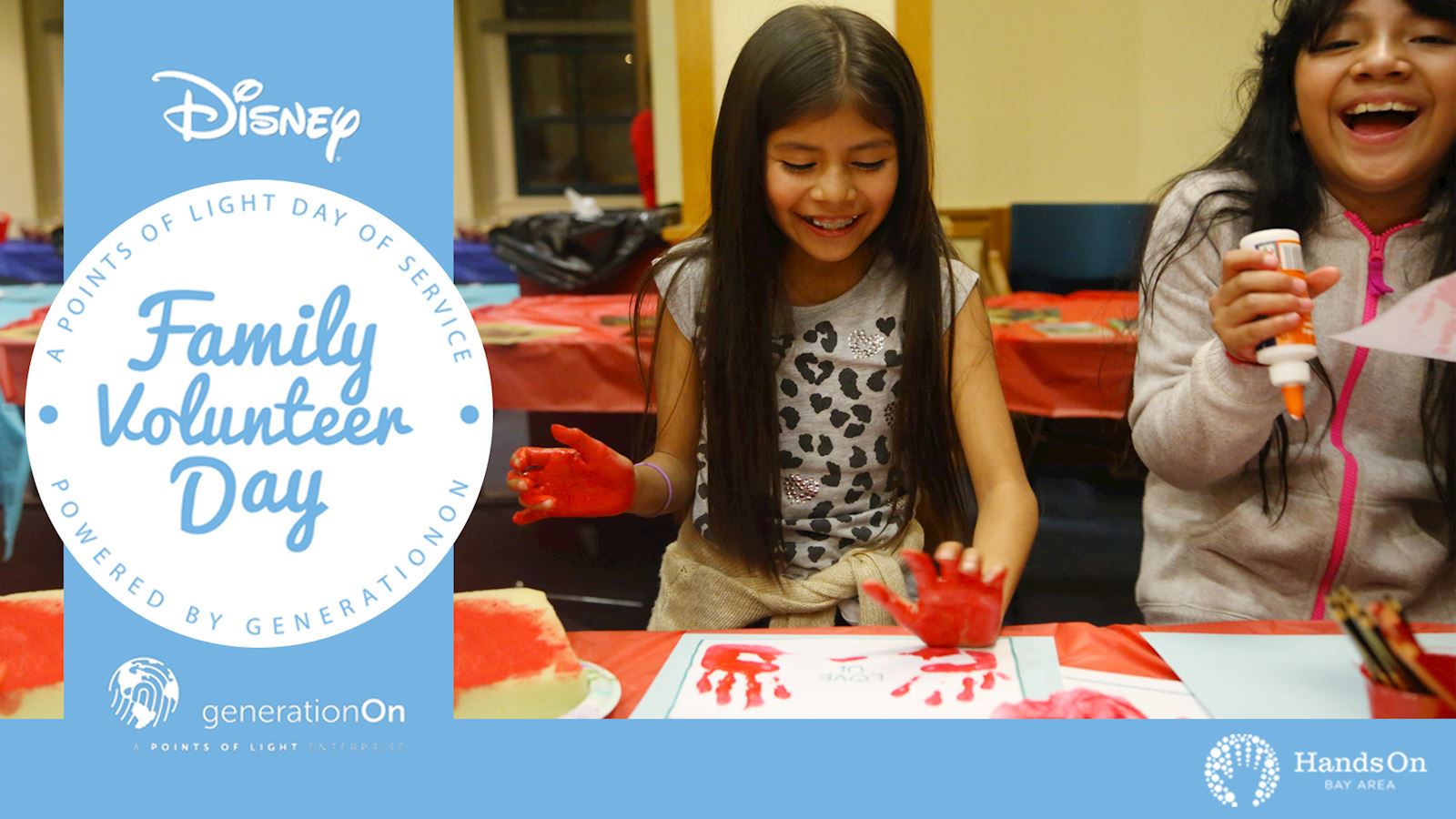 East Bay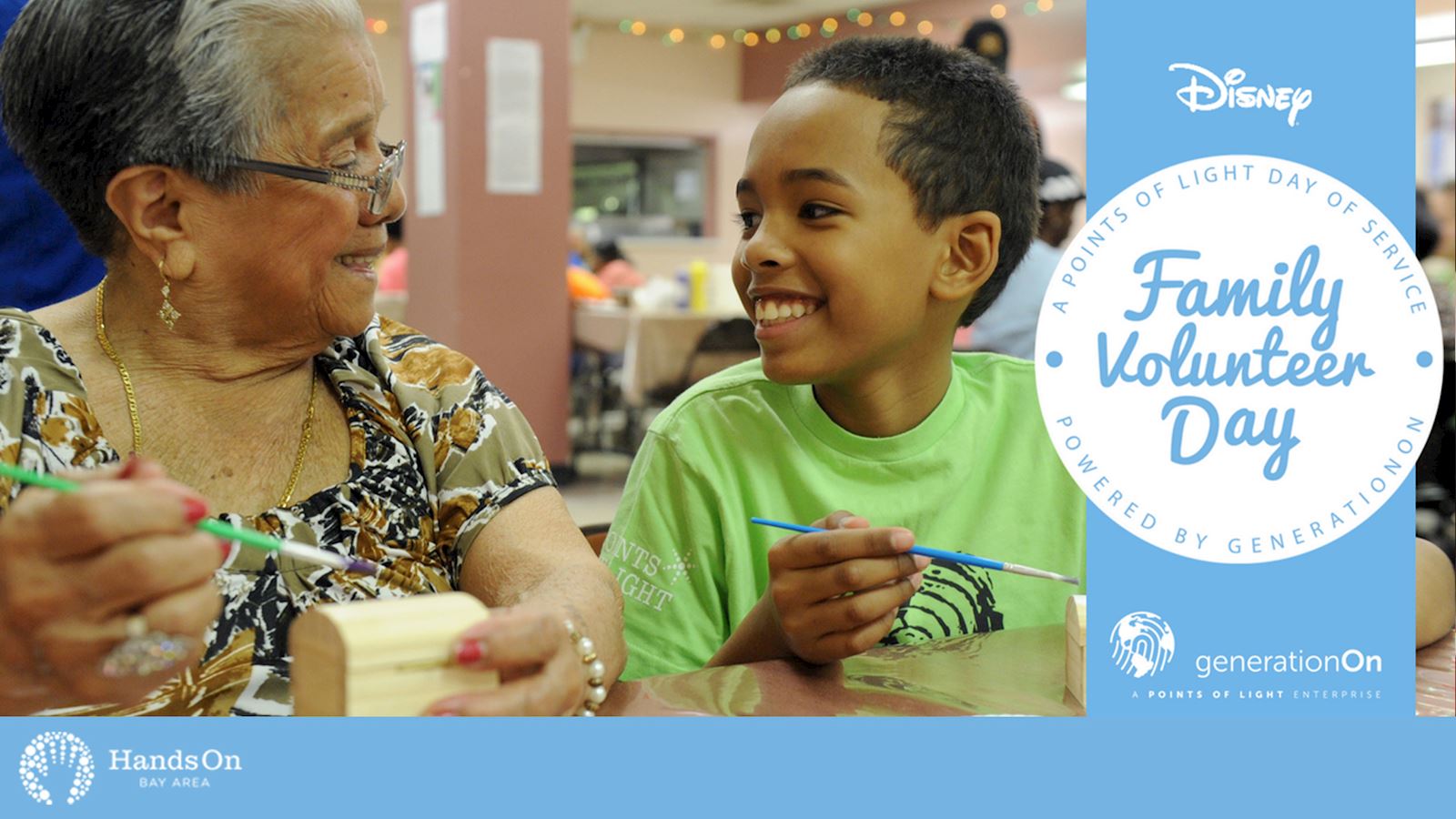 North Bay

South Bay

Questions?
For questions about the Family Volunteer Day event in your region, please contact the following Community Relations Managers:

San Francisco: Katerina Kostas katerina@hoba.org
South Bay: Ambrosia Shapiro ambrosia@hoba.org
East Bay/North Bay: Elena Noyes elena@hoba.org