Where good can go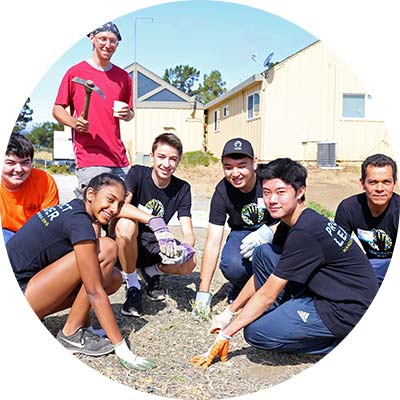 Members of our 2016
HandsOn Tomorrow team
leading volunteers at
Foothills Park in Palo Alto
2016 marked another record-breaking year at HandsOn Bay Area! We mobilized nearly 23,000 volunteers from our 51 corporate partners and community to help over 270 schools, parks, and nonprofits in need.
We beautified playgrounds and transitional housing facilities, helped serve thousands of meals, restored native habitats, and educated volunteers about the unique challenges facing Bay Area communities. We armed 18 HandsOn Leadership fellows with the skills needed to excel in the nonprofit sector, and graduated two groups of high school students from our HandsOn Tomorrow youth leadership program.
We live in increasingly divisive times, but I continue to be honored and inspired by the many people, nonprofits, and companies that partner with us to make the Bay Area a more beautiful and inclusive community.
Thank you for your continued support, and we hope to see you at a HandsOn Bay Area project in 2018!
Sincerely,
Davin Miyoshi
Board Chair
(Above and top of page) Building community at Sunshine Gardens Elementary in South San Francisco during Genentech Gives Back Week 2016
Our Impact
22,837
Volunteers
Mobilized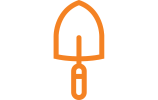 Projects
Completed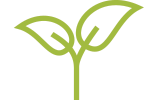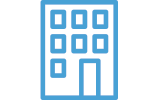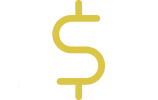 $770,352
Supplies and grants
to community partners
Voices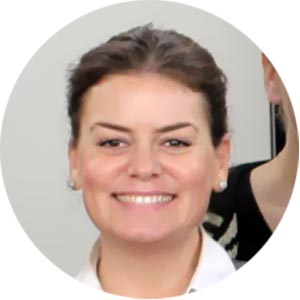 HandsOn Leadership has been one of the most rewarding experiences I've ever had in my life. I met a great team of people, got great leadership experience, and had a huge impact on my community.
Stephanie Corns
HandsOn Leadership
San Francisco Team 2016

It's super important for young people to get involved in their community and start making a difference because no one is going to do it unless you step forward.
Anushka Joshi
HandsOn Tomorrow
Palo Alto Team 2016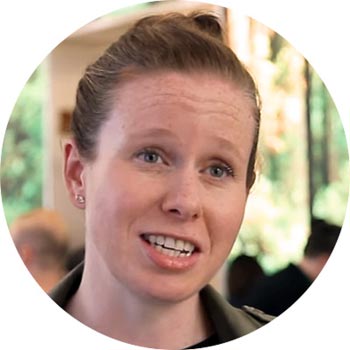 We wouldn't be able to do this without our partnership with HandsOn Bay Area. They come in and really put on amazing events that are engaging to our employees and they do everything start to finish.
Jamie Olsen
Senior Director, Employee Engagement Programs
Salesforce.org
HandsOn Leadership San Francisco presenting on their year-long fellowship in 2016
Thank you 2016 Donors
Founders Circle
$2,500+

Gold Circle
$1,000-$2,499

Handson Hero
$500-999

Theodore & Frances Geballe
Anonymous
Marilyn & Jim Heskett
Jane Woodward
Chara Mathur

Andrea Maggard
John Morgridge
Diane Inzano
John Fiegel
Tina Robertson
Davin Miyoshi
Sam Mukherjee
John And Amy Boyle
Gordon Russell
Barbara Rosston
Anonymous
Stephanie Corns
Luella Sequeira
Helen Wei
Jack Rosston
Allen Samelson
Jonathan Propp
Neeracha Taychakhoonavudh
Hans Wuerfmannsdobler & Teresa Mora
Financials
| $ | 2016 | 2015 |
| --- | --- | --- |
| Total Support and Revenue | 2,866,541 | 2,590,933 |
| Total Expenses | 2,774,938 | 2,402,817 |
| Total Assets | 1,859,969 | 1,653,292 |
| Total Liabilities | 789,076 | 674,002 |
| Net Assets | 1,070,893 | 979,290 |
| Cash & Cash Equivalents | 1,326,729 | 1,168,360 |
Read our entire 2016 financials here.
Thank you!
To all of our volunteers, partners, and supporters - thank you! Keep volunteering and we'll see you again soon!
HandsOn Bay Area staff wrapping a successful Genentech Gives Back Week project at Monte Verde Elementary in San Bruno