Custom volunteering events for your team
HandsOn Bay Area creates custom volunteering events and programs that connect your company's employees to schools, parks, and nonprofits that need your help.
Our services
Matching your unique community goals with our massive network of community partners, our expert staff will identify the highest need in the community and create the highest quality volunteering experience for your employees.
HandsOn Bay Area volunteering events and programs focus on important community issues such as: hunger and homelessness, youth development, the environment, the digital divide and more.
We coordinate everything: planning, supplies, logistics, and project leadership. All that your employees need to do is show up, volunteer, and make a difference!
Benefits to your company
Volunteering with HandsOn Bay Area is the best, most effective way to connect your employees to their local communities.
+ Boost employee morale
+ Recruit and retain the best talent
+ Strengthen your community reputation
Just getting started? Check out our Employee Volunteering Toolkit for helpful tips and best-practices.
---
HandsOn Bay Area works with 50+ innovative companies each year










Want to see more HandsOn Bay Area corporate partners? Click here.
---
Testimonials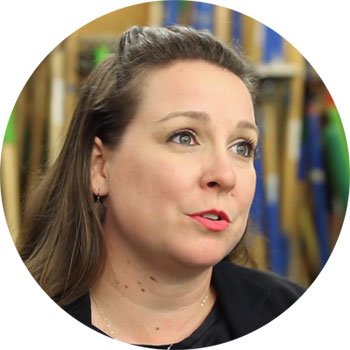 HandsOn Bay Area takes care of all of the logistics, makes sure the communities needs are being met, and gets tools and supplies ready so our employees can show up and get right to work.
Katie Morgan Booth
Head of Corporate Social Responsibility, North America
SAP

---
Want to hear more from satisfied HandsOn Bay Area corporate partners? Read more.
Check out our recent work with companies around the Bay Area...
Cost
Because we customize each volunteer experience to match your unique goals, events and programs are quoted on a case-by-case basis. HandsOn Bay Area's services typically range from $95 to $110 per volunteer. Our minimum service fee is $3,500.
HandsOn Bay Area is a 501(c)(3) nonprofit organization. The fees generated from our corporate volunteering services support our many other volunteering-based programs.
Our schedule is filling fast, get started today!
Contact us to learn more
Suling Miller
Director of Corporate Relations
HandsOn Bay Area
415-967-1603
suling@handsonbayarea.org