Change lives for the better, including your own
HandsOn Bay Area creates awesome volunteering projects to connect people and companies with schools, parks and nonprofits that need your help.
Our Mission
People helping people™
Our Approach
HandsOn Bay Area staff works with local nonprofits, schools and parks to identify high-impact, group-based volunteer projects. These projects may meet an ongoing need of an organization or its clients, or they may be one-time, large-scale transformations of facilities or green spaces. We recruit volunteers to get the job done and match each project with a trained Project Leader to ensure that both our community partner and the volunteers are satisfied with the work.
For corporate partners, we offer comprehensive planning services for employee volunteer events. We work with companies to further their corporate social responsibility goals by engaging their employees in hands-on volunteer service.
Our Impact
In 2017, we mobilized over 25,000 volunteers, resulting in more than 76,000 hours of service to more than 280 schools, parks and nonprofits across the Bay Area. Our volunteering projects meet critical community needs including education and literacy, youth development, health and aging, homelessness, the environment and more.
25,099
Volunteers
Mobilized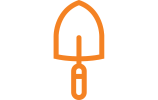 Projects
Completed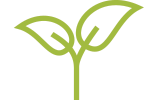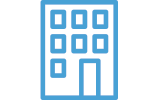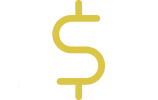 $618,060
Supplies and grants
to community partners
Our Programs
In addition to our community calendar of monthly volunteering projects and corporate volunteering program, HandsOn Bay Area offers several other inspiring programs to help you connect with your community:
Our Network
HandsOn Bay Area is an affiliate of HandsOn Network, an alliance of innovative volunteer management organizations across the country and around the world.