Bay Area Community Kitchens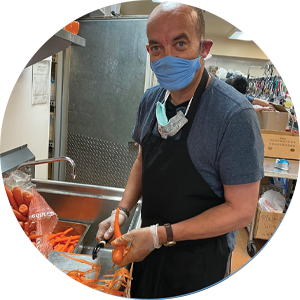 HandsOn Bay Area is proud to partner with Bay Area Community Kitchens (BACK) to respond to the COVID-19 crisis today by creating long-term food security for the future by:
Feeding the most vulnerable in our community

Supporting farmers and rescuing food

Re-employing food service professionals

Providing meaningful volunteer opportunities
We need YOU to help us rise to this occasion and feed all of these people in need. Our goal is to feed 1,000 people three meals a day and we need volunteers like you to make that happen.
We are working out the final details before officially registering out volunteers, but we know that we need you. Please register your interest below and you will be the first notified when registration goes live.
Questions? Contact Joey Guerin, Director of Community & Volunteer Relations.