HandsOnline - Connection is essential
HandsOn Bay Area is excited to launch HandsOnline, our Virtual Volunteering program. This program is our volunteer driven response to the COVID-19 public health emergency. We know now, more than ever, we need to bring our community together through service. While we may need to be physically apart right now, we can still engage socially and support our fellow community members through virtual volunteerism.
We are currently working closely with our community to design high quality volunteer projects that mobilize volunteers in meaningful group based activities. These shared experiences bring volunteers out of their isolation and mobilize them to a greater good.
---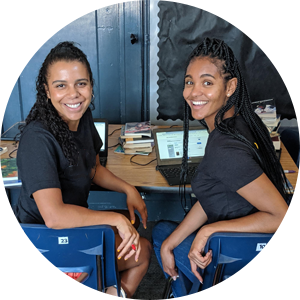 She had this incredibly rich perspective on history and has just a bunch of wild stories to tell. We were bemused that complete strangers were easily talking to each other.
Shree P.
Virtual Volunteer
Companion Calls
---
If your company is looking to help out during the current quarantine or in the future, virtual volunteering is a wonderful way to build your team and support your community.
Contact us to learn more
Robyn Hoppes
Director of Corporate Relations
HandsOn Bay Area
robyn@handsonbayarea.org